UPC – vstupní hala v centrále Praha
2014 Prague, Czech republic

The Client encouraged us to create a modern, very light and impressive space corresponding with a substance of the company operating in communication services, young and dynamic. We proposed three possible layouts and picked one for visualisations in two slightly different colour solutions. Special solutions in the lightening design regarding lack of the daylight.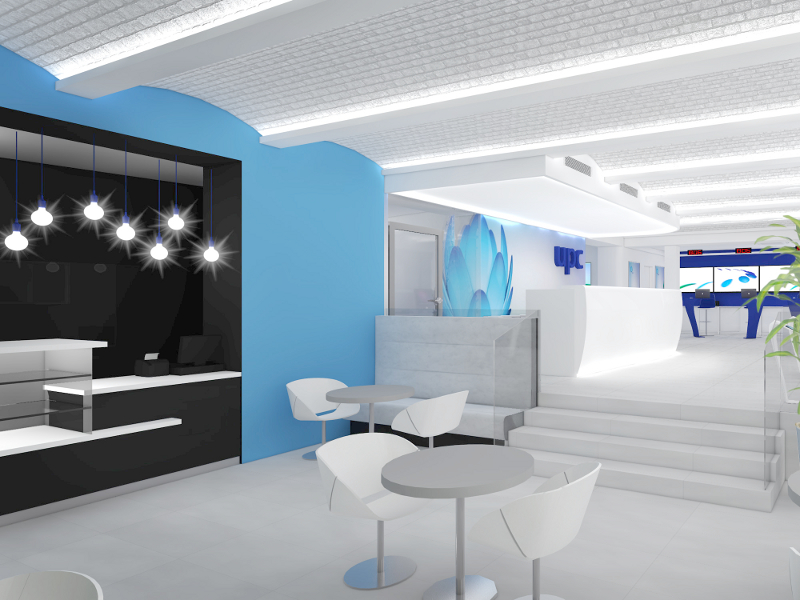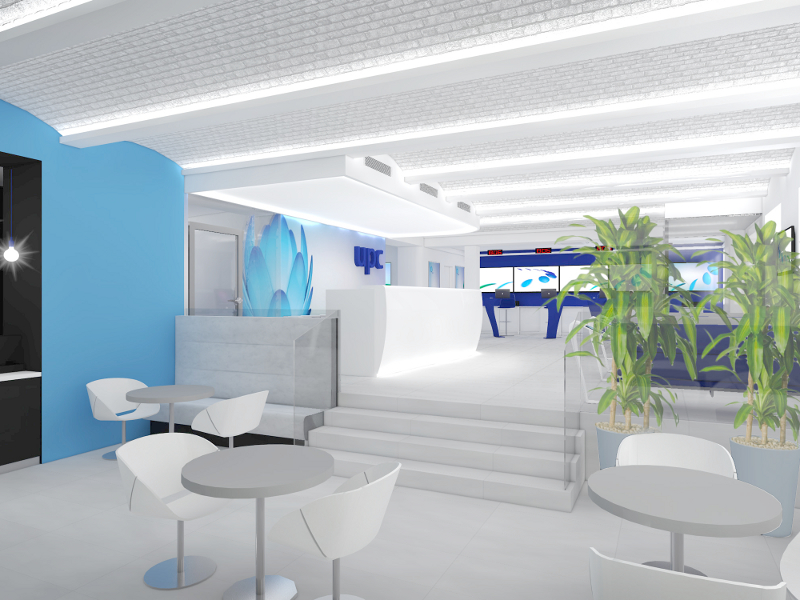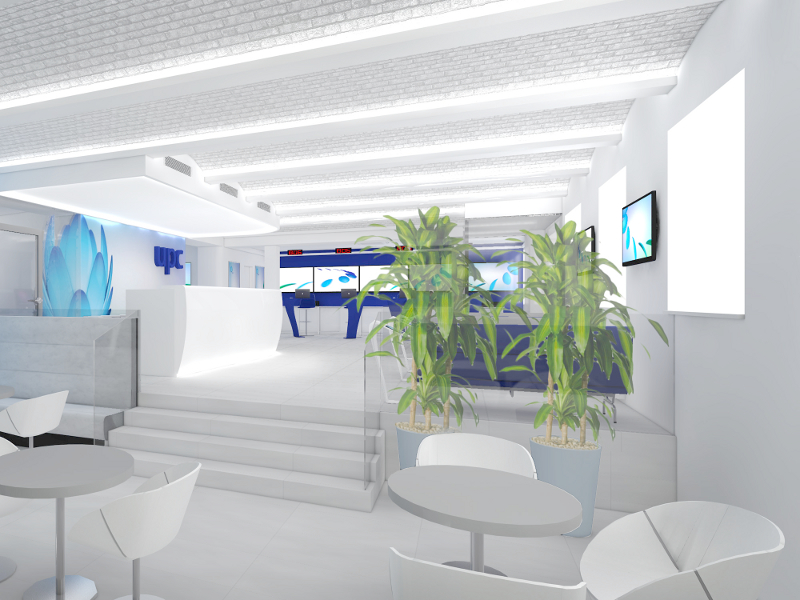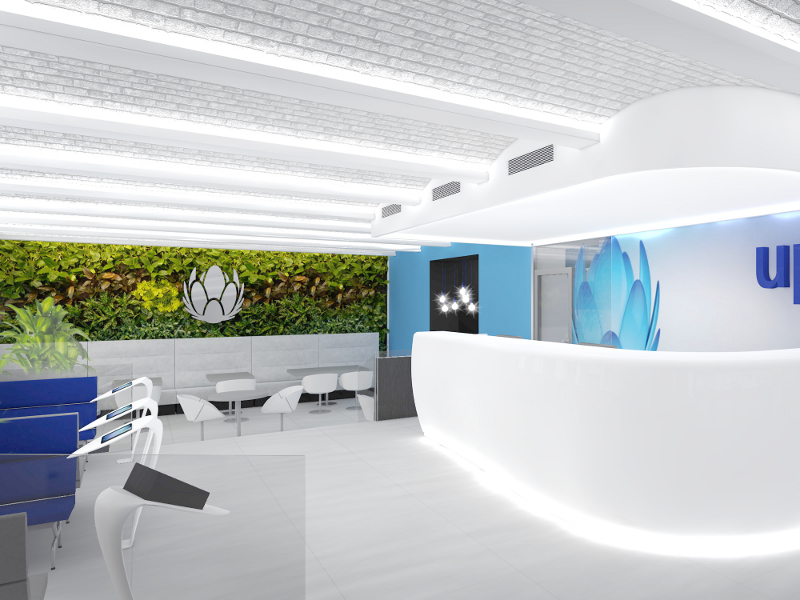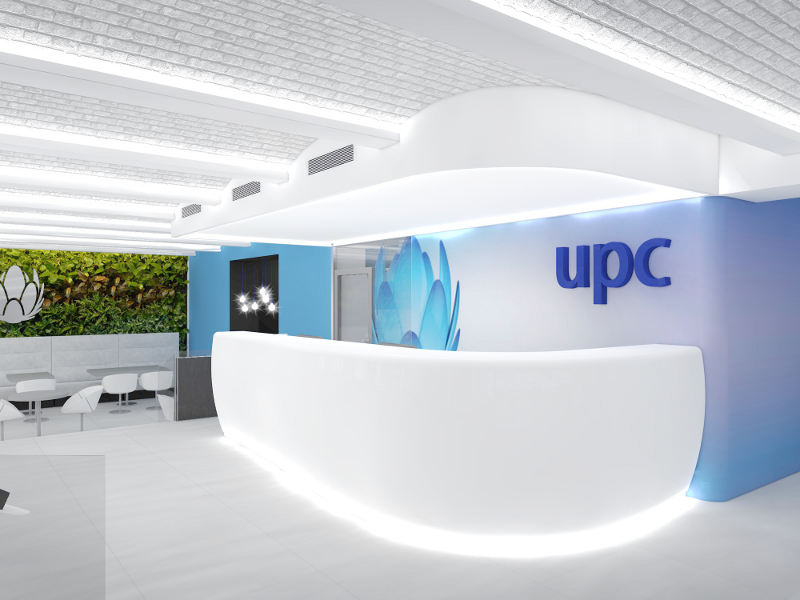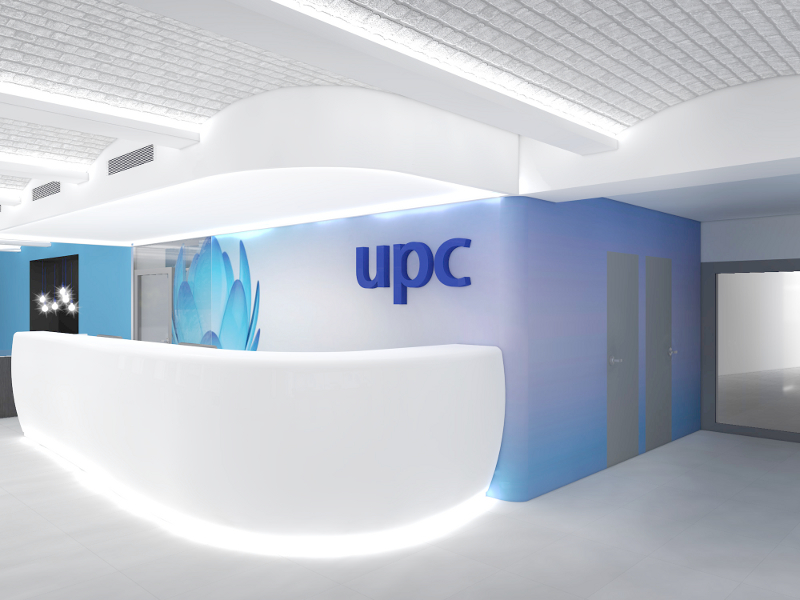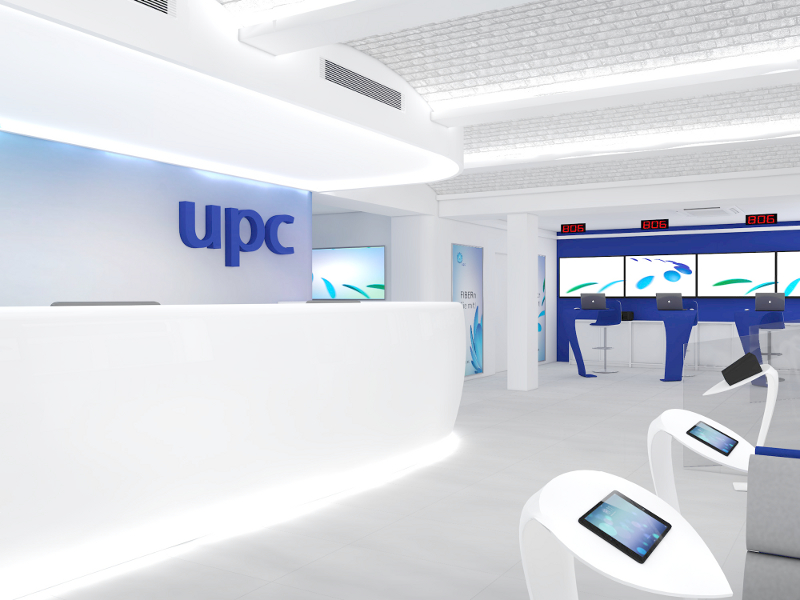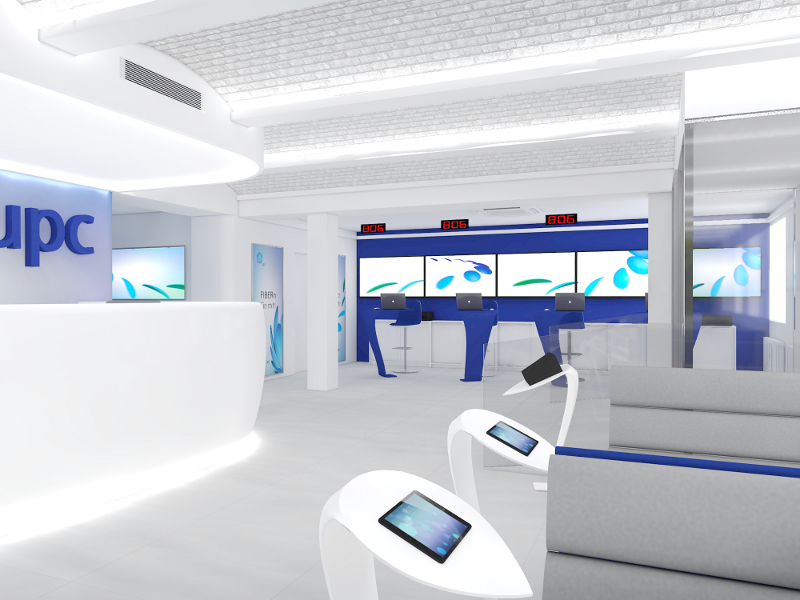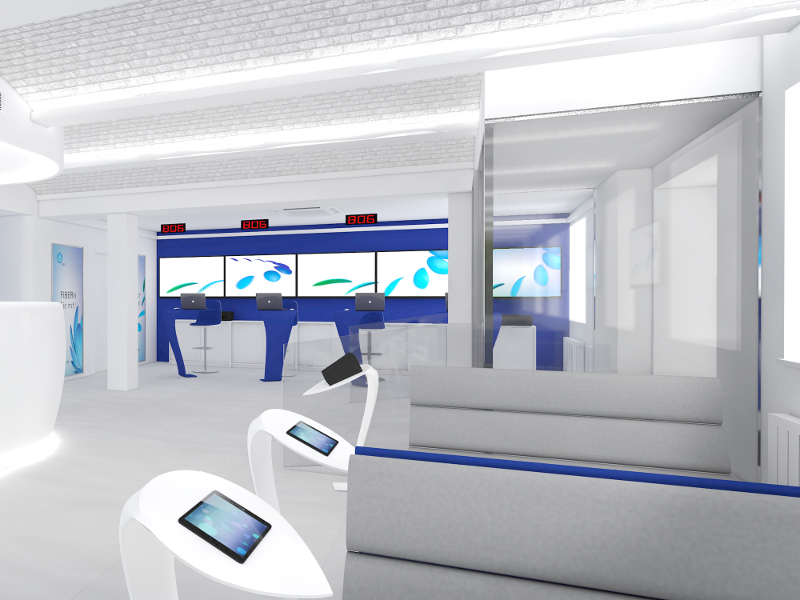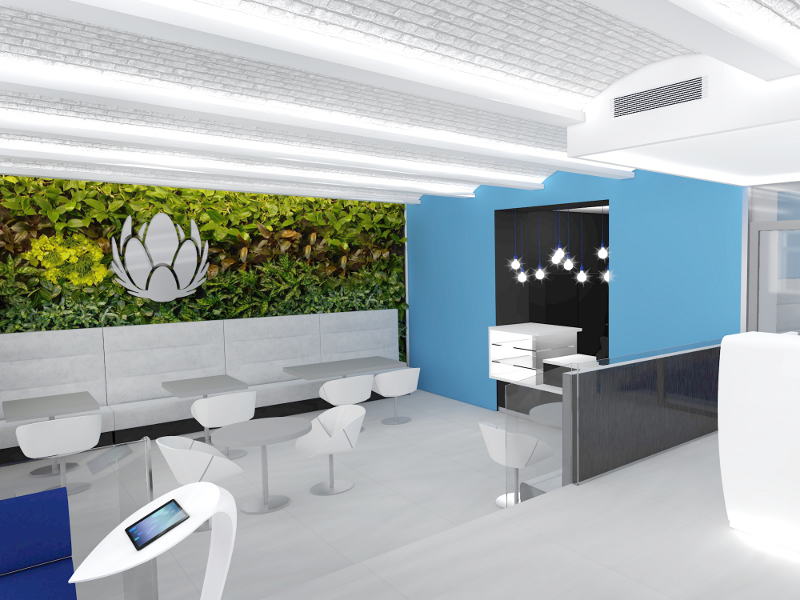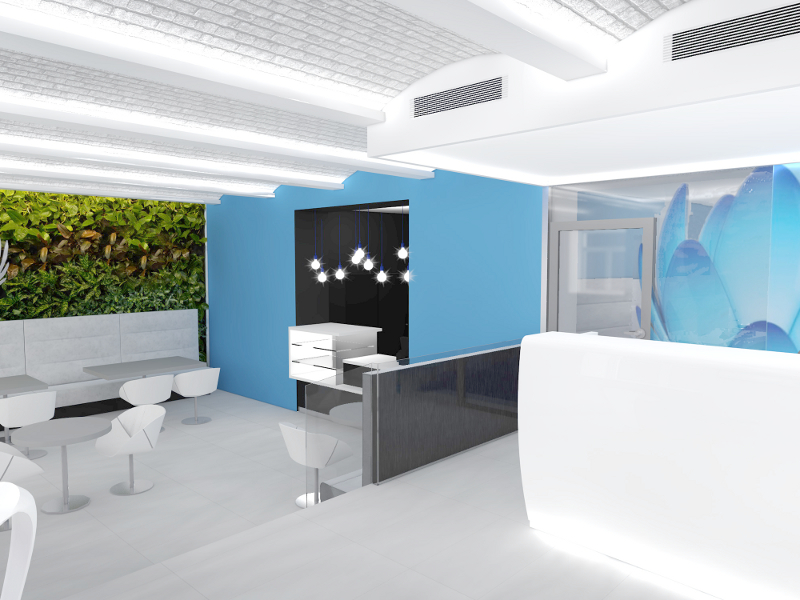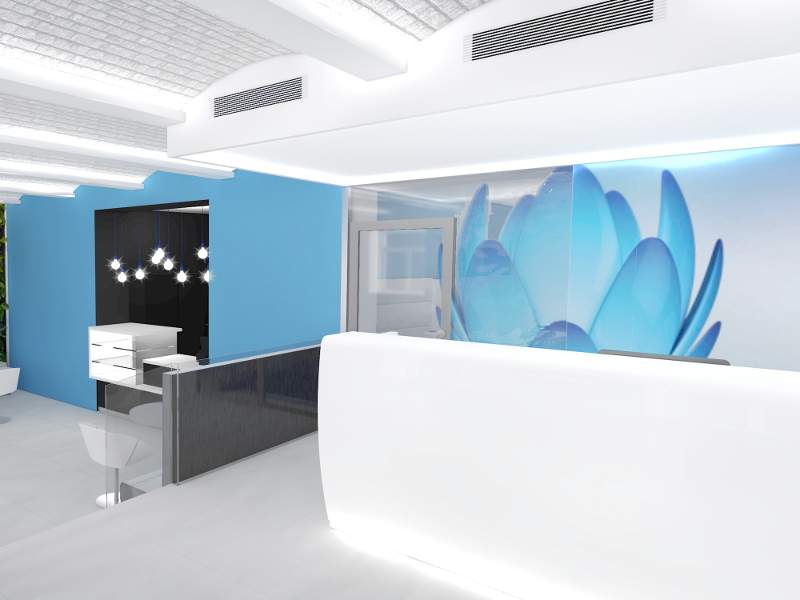 Bar and restaurant for TV NOVA
2007-2011 Prague, Czech republic

Design of the bar, Corian, Hi-max, steel supporting structure. Design of the staircase, stainless steel supporting structure, hanging on the stainless steel ropes, wooden surface, rail made of glass with the nature pattern imprint. Interior design of the restaurant, including the design or choice of all the interior components, incl. Technological solutions and greenery.

Dvorská, Veselá, Cihlářová, Strejček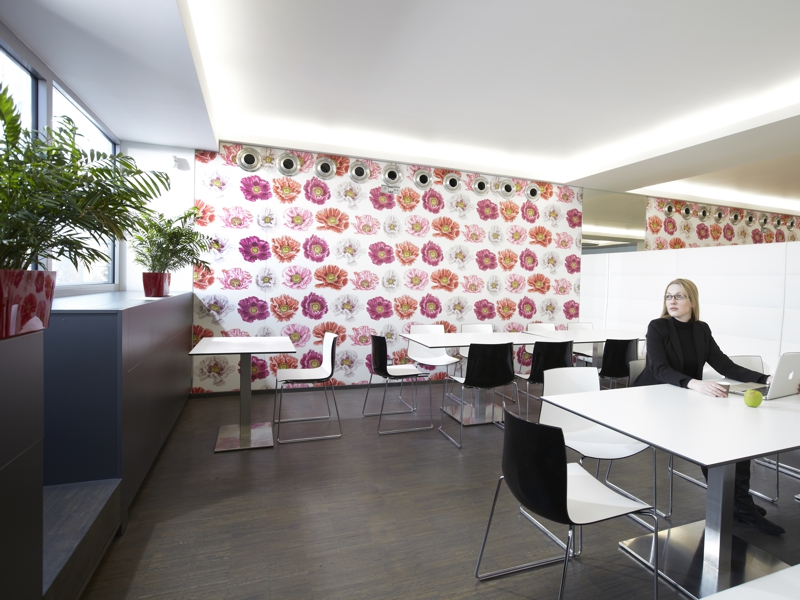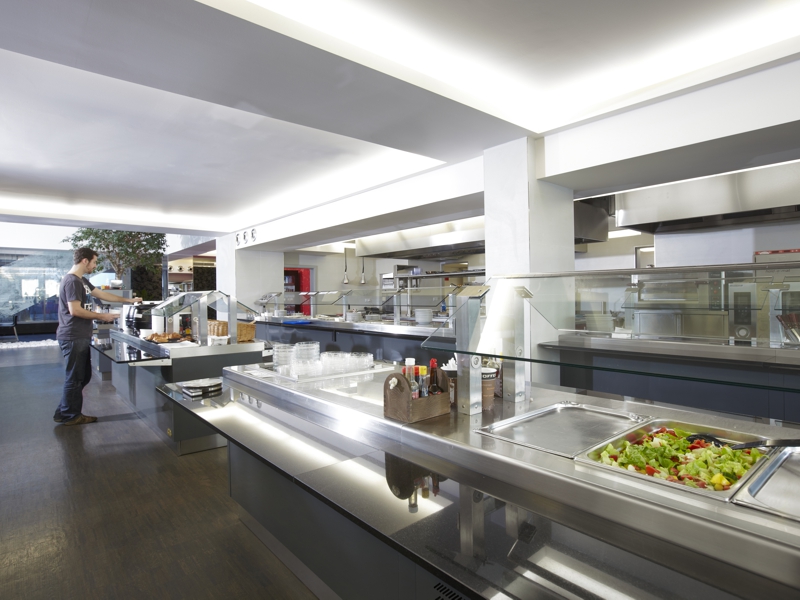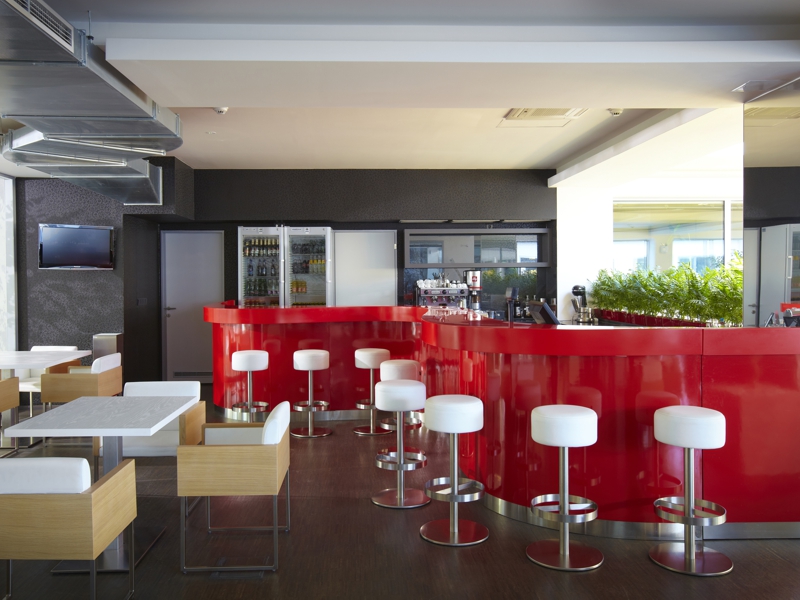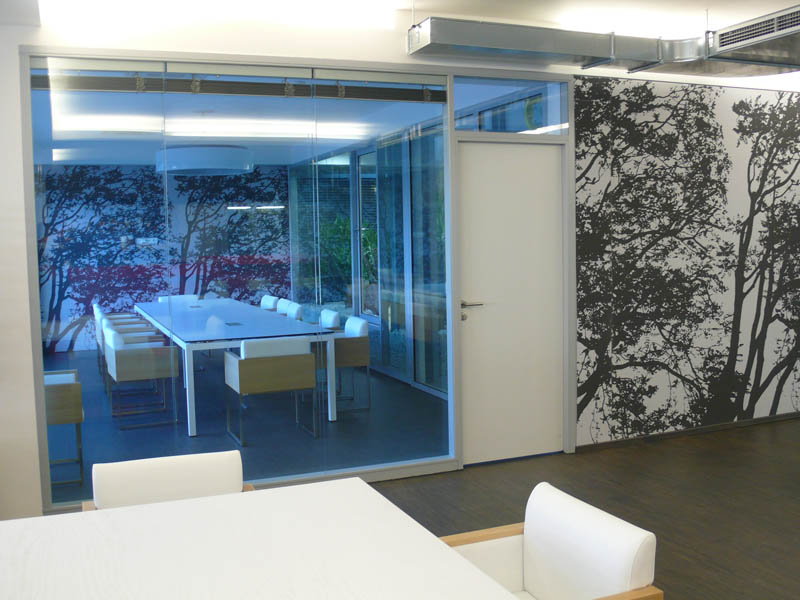 Interiors CME offices
2007-2011 Prague, Czech republic

Offices of the transnational company, 800 m2. Concept of the building and its interiors, light design, all the elements of the interior, colour solutions and greenery. Including technical and technological design.

Dvorská, Veselá, Cihlářová, Strejček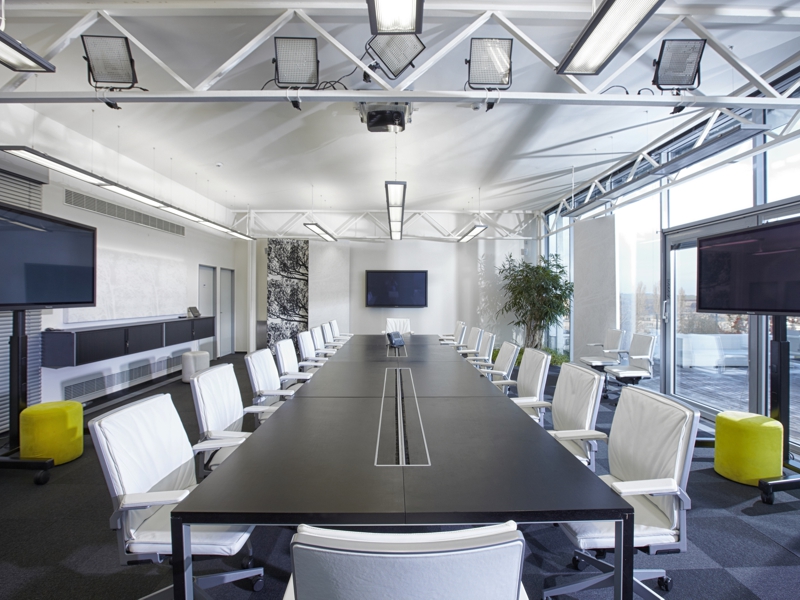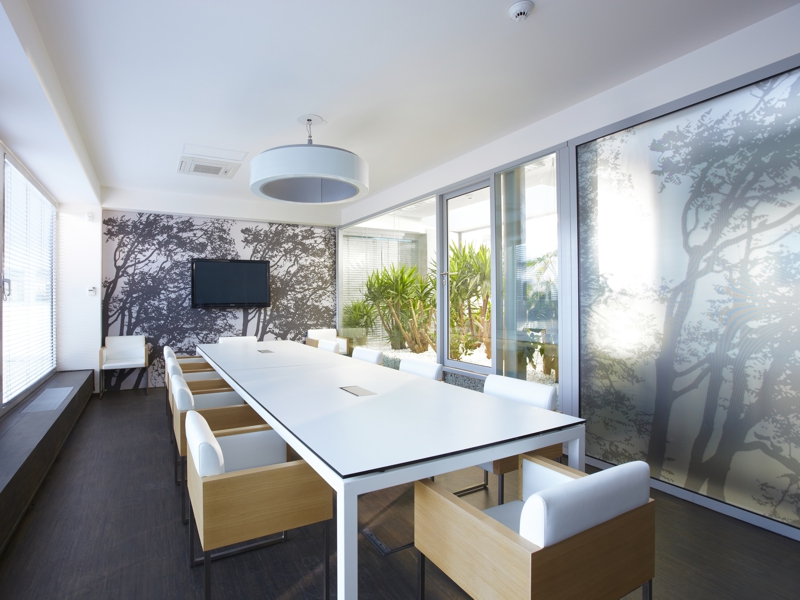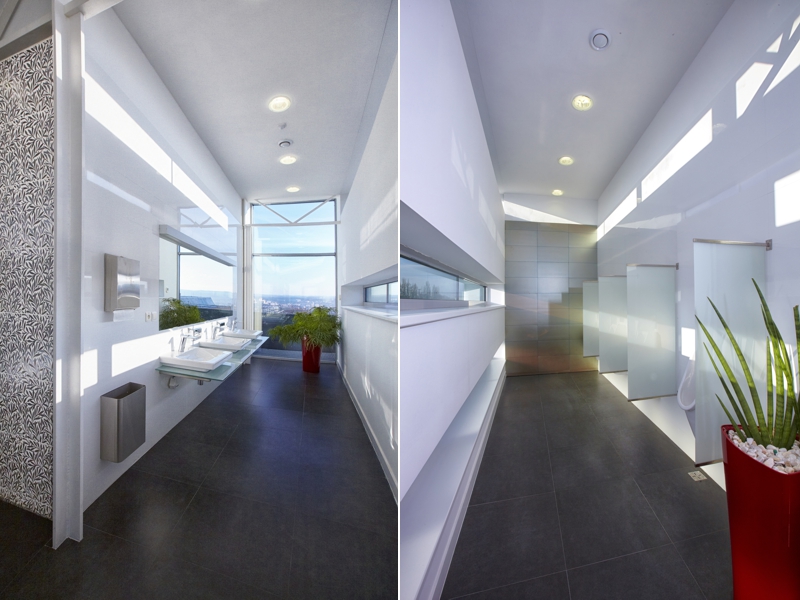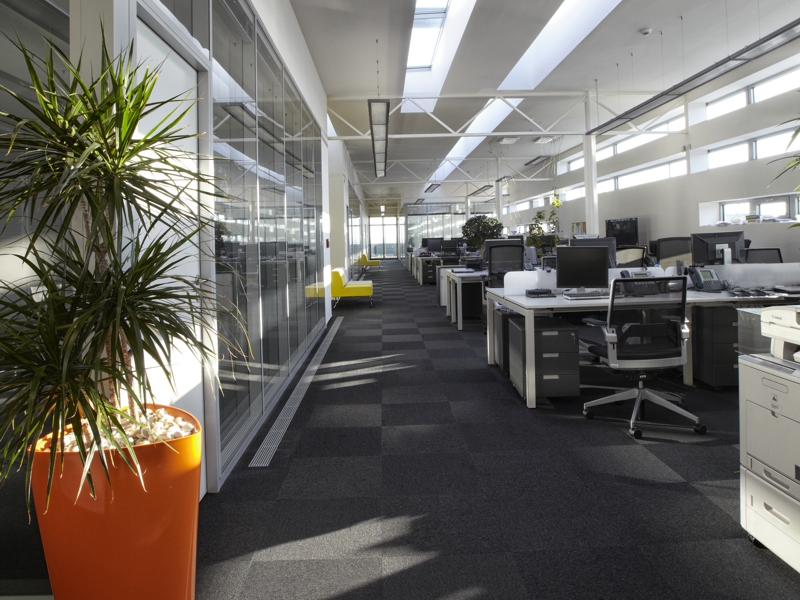 Director office
2007-2011 Prague, Czech republic

Design, realization documentation, supervision.

Dvorská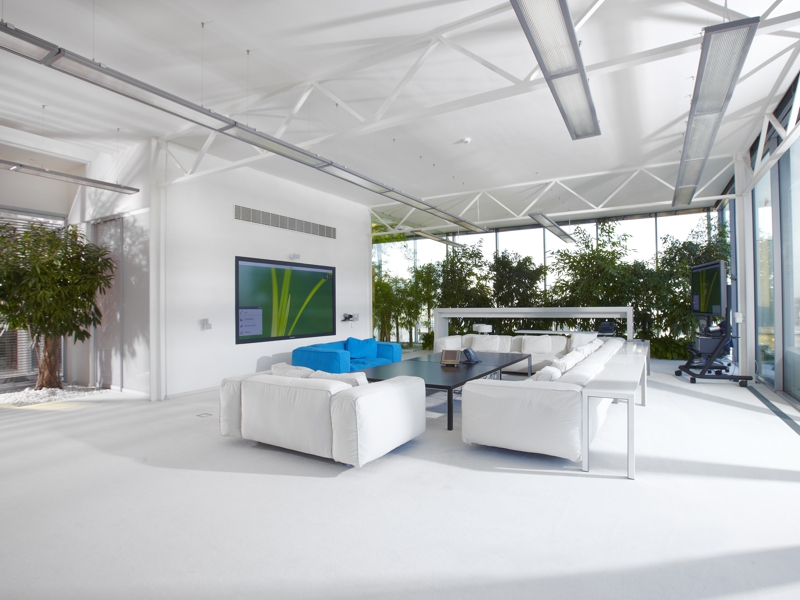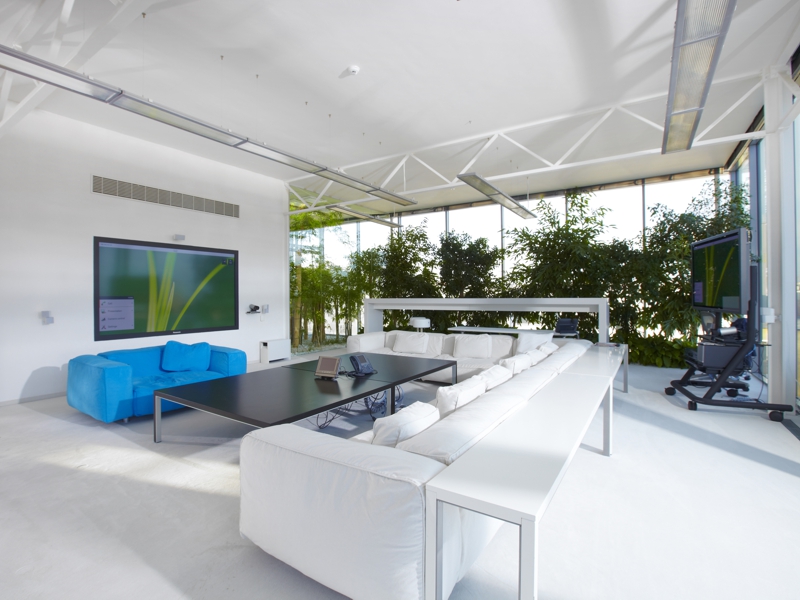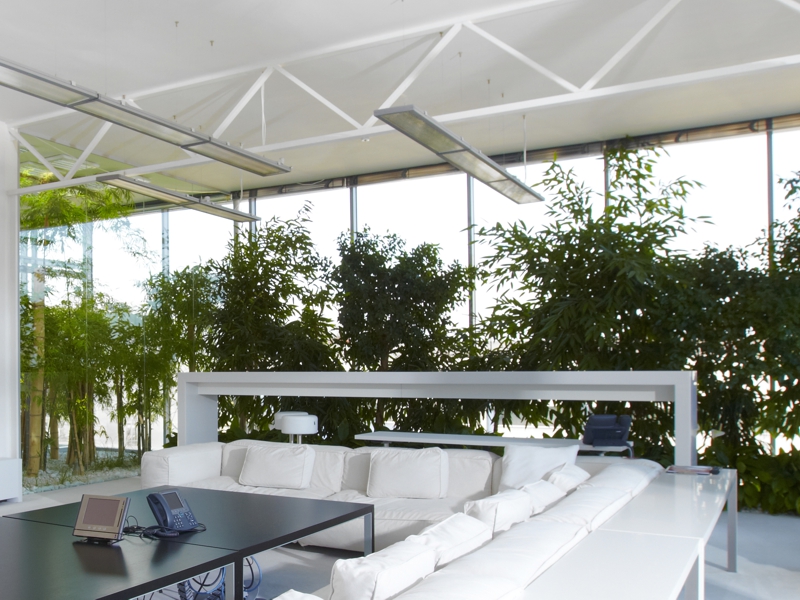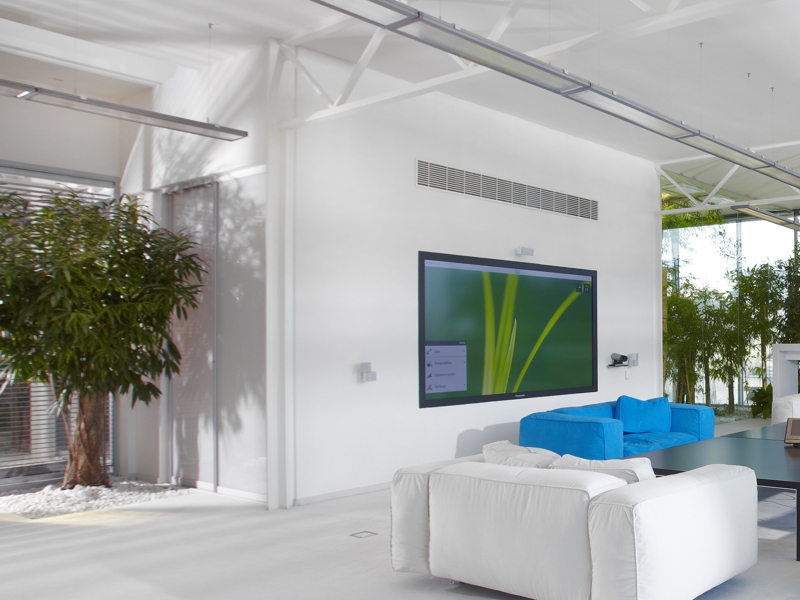 Shop for outdoor runners - TriExpert Praha Flora
2012 Prague-Flora, Czech republic

Design of multibrand shops TriExpert for outdoor runners, Prague, Brno, Czech republic. Antracite background for items. Emphasis on topic and its content. Laminate, plexi-glass, print on foil.

Dvorská, Cihlářová, Strejček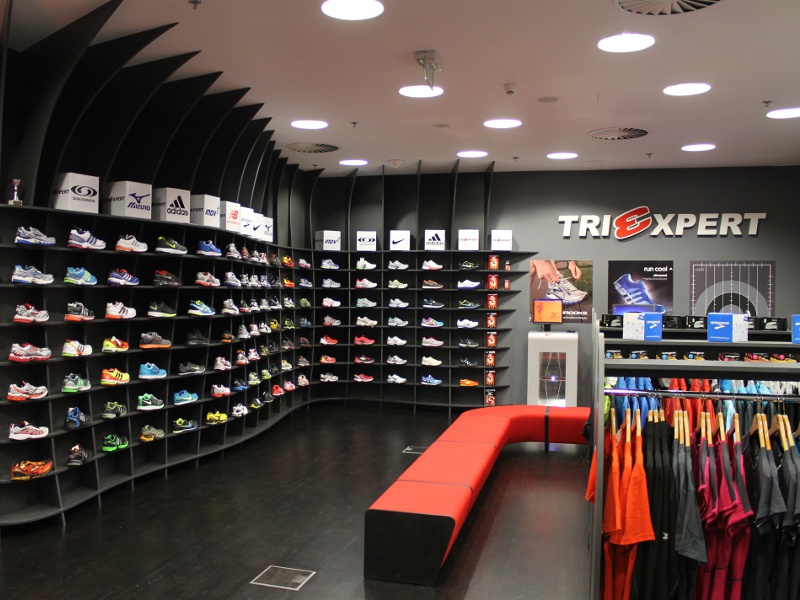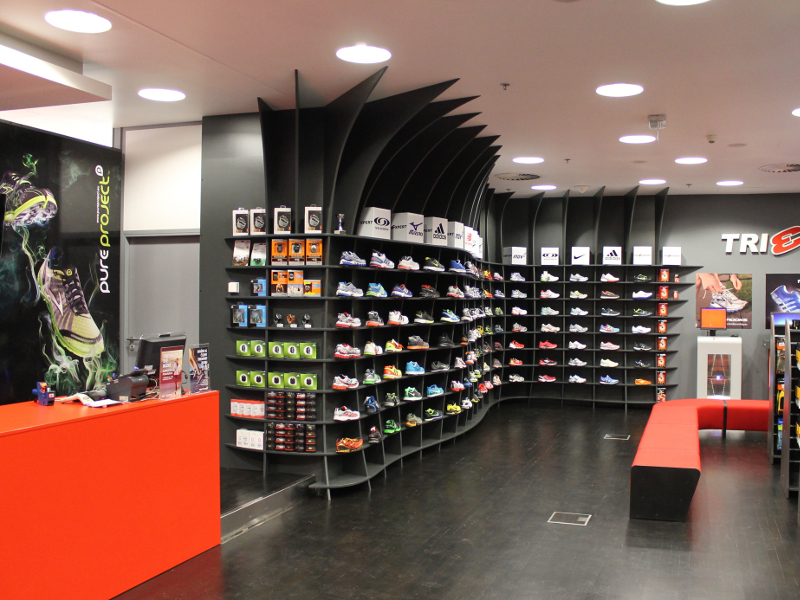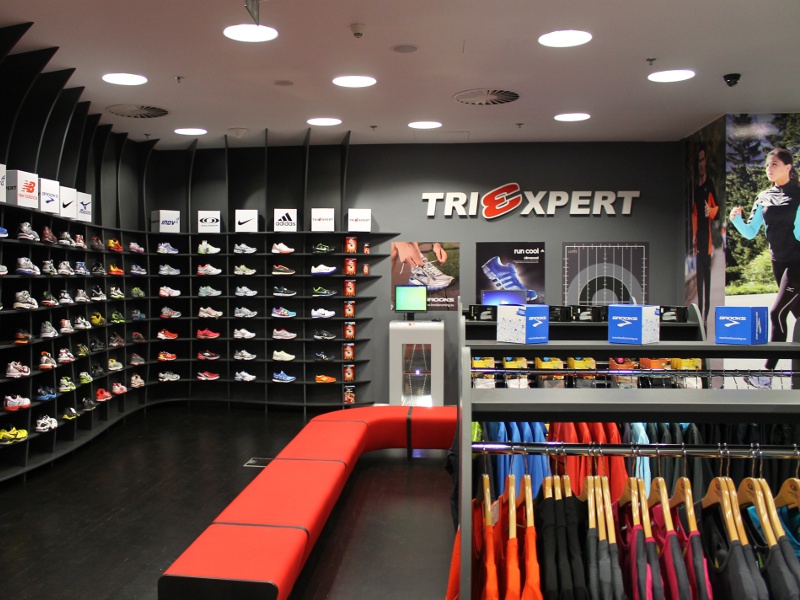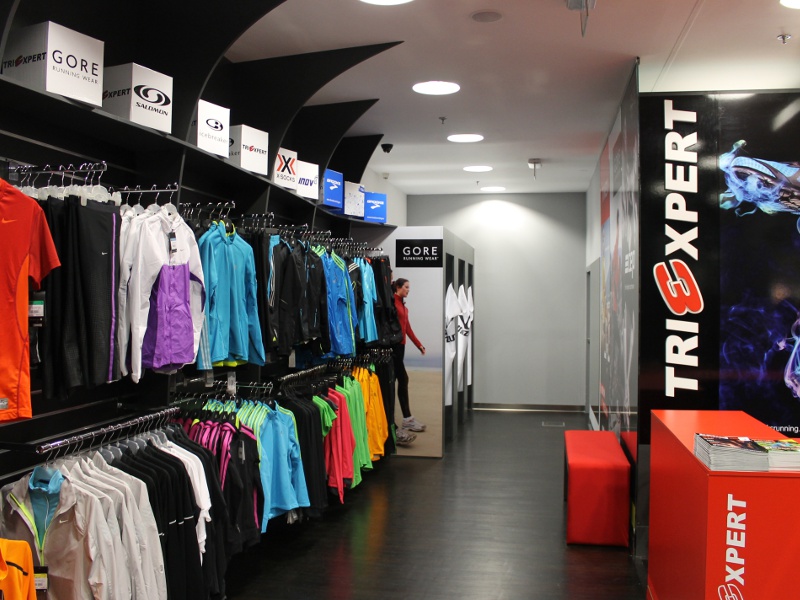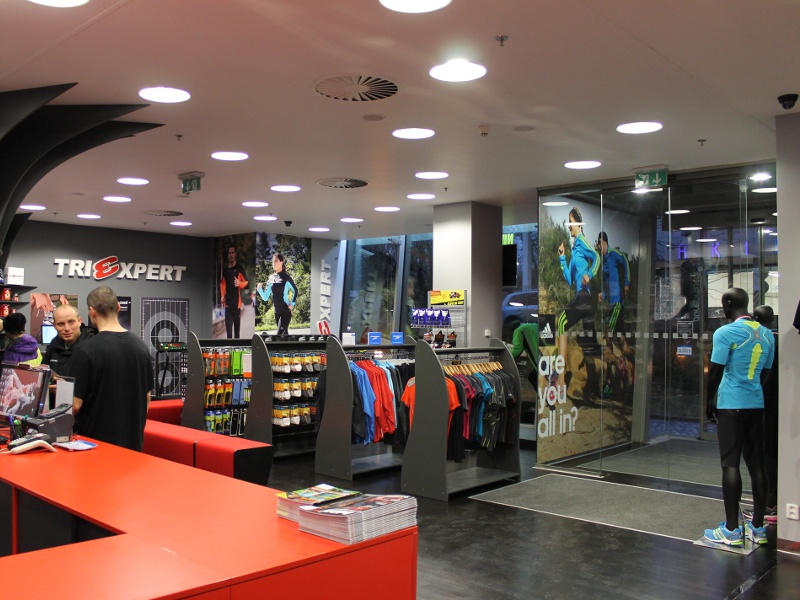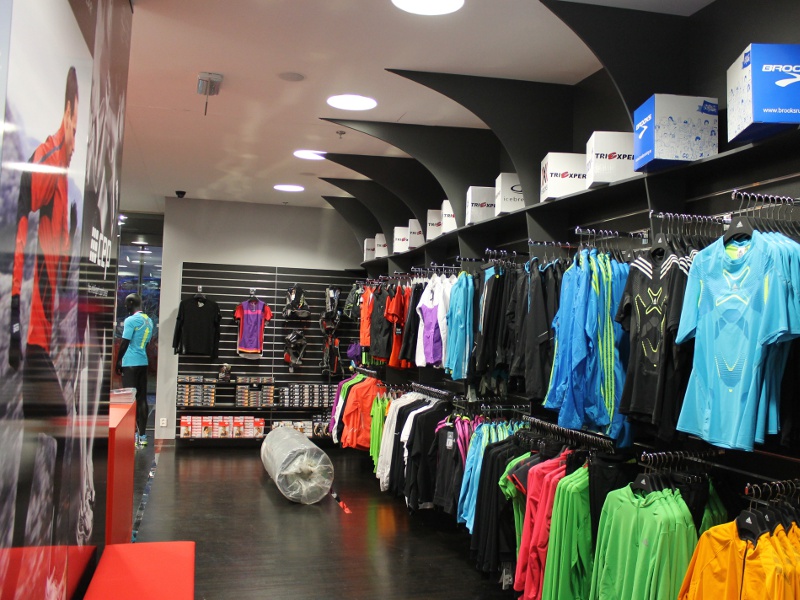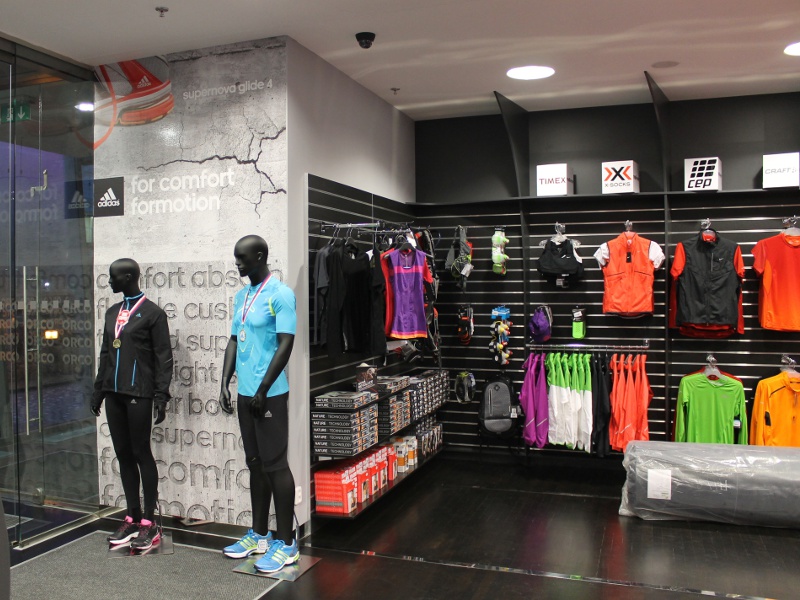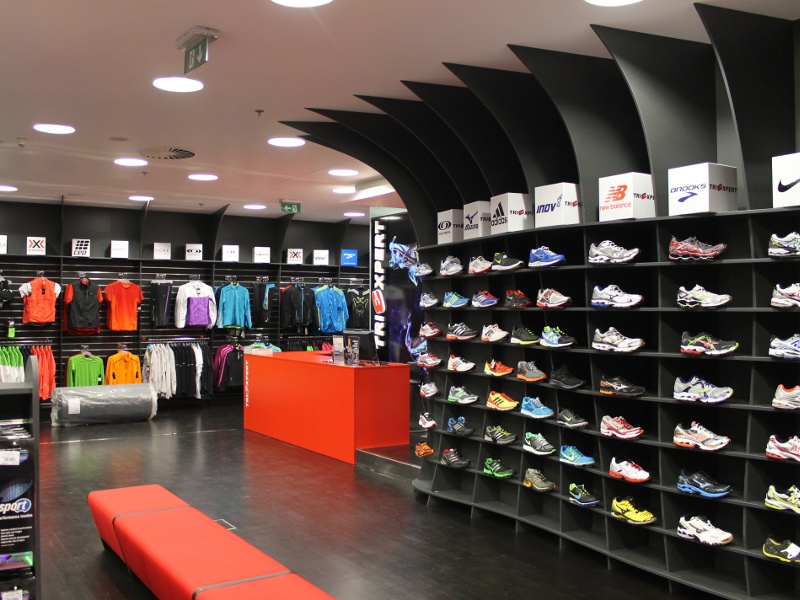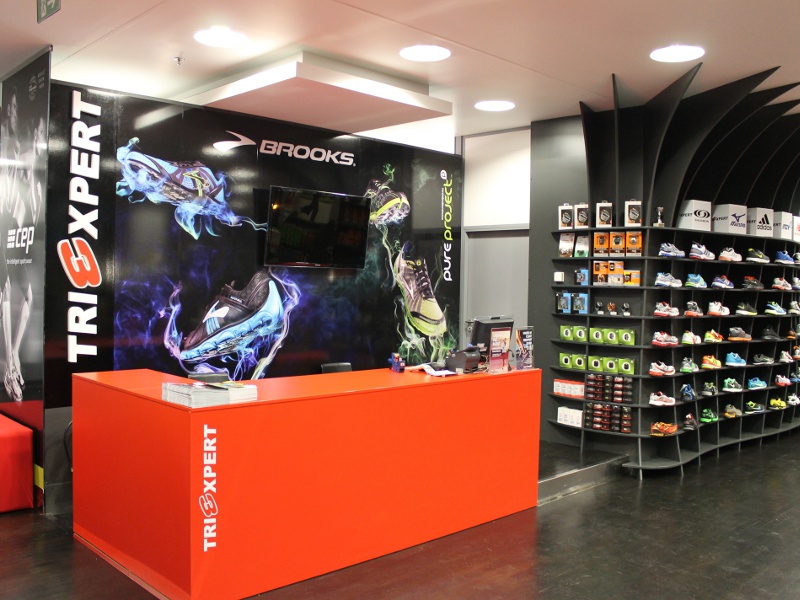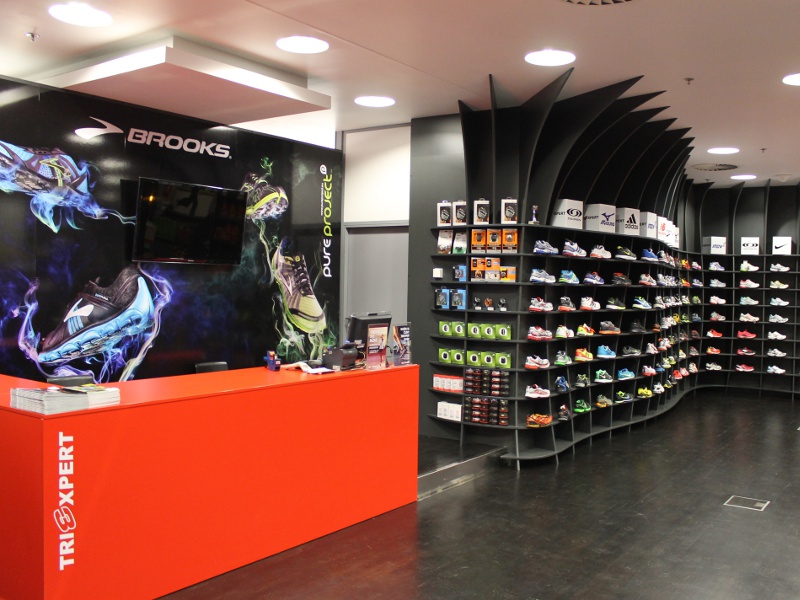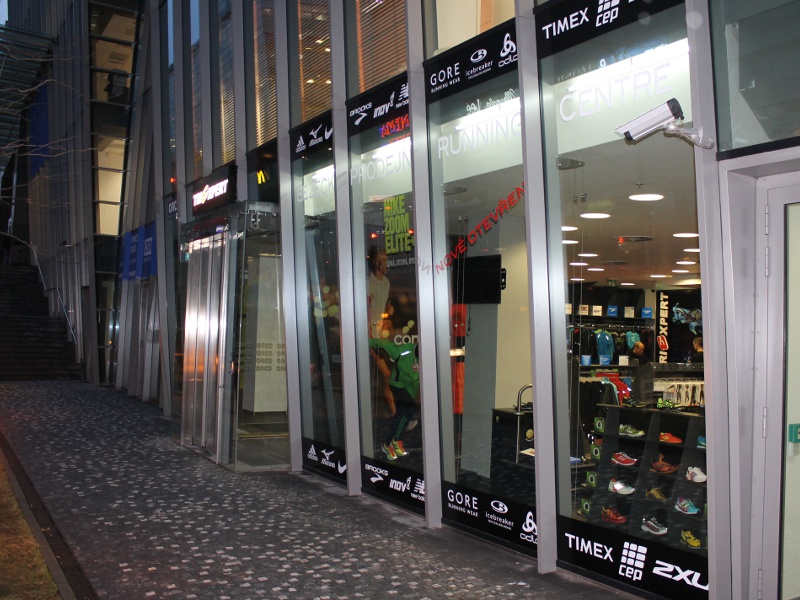 Shop for outdoor runners - TriExpert Praha Andel
2011 Prague-Andel, Czech republic

Design of multibrand shops TriExpert for outdoor runners, Prague, Brno, Czech republic. Antracite background for items. Emphasis on topic and its content. Laminate, plexi-glass, print on foil.

Dvorská, Cihlářová, Strejček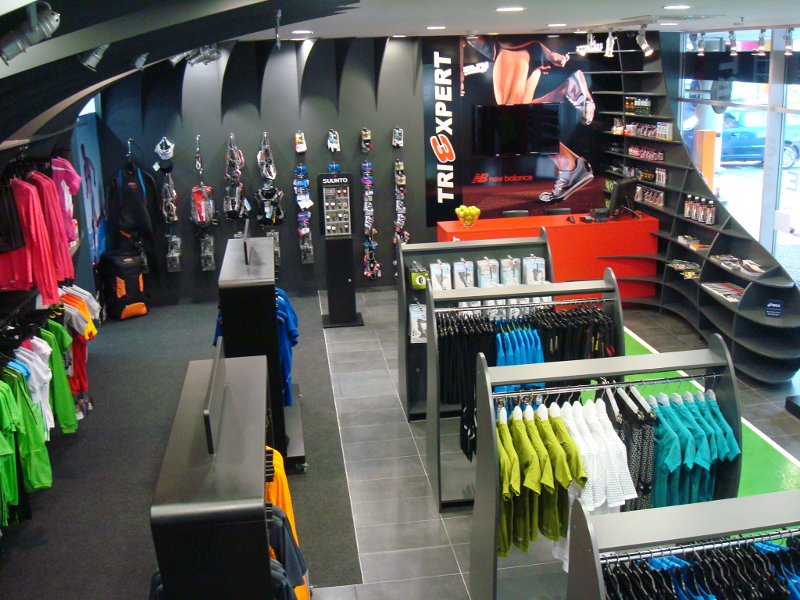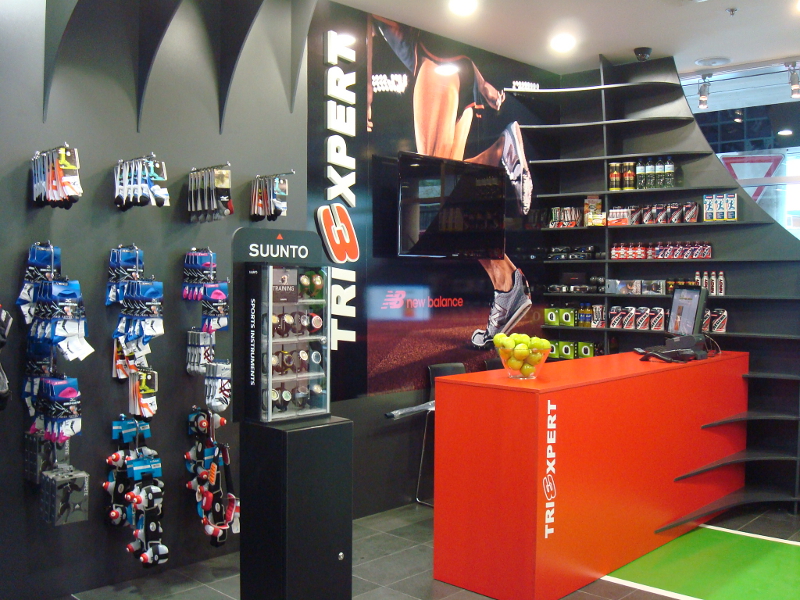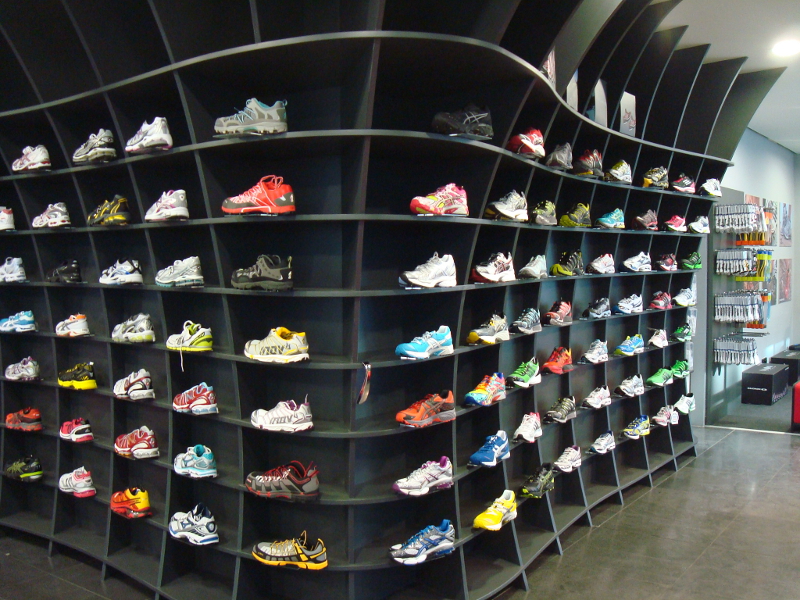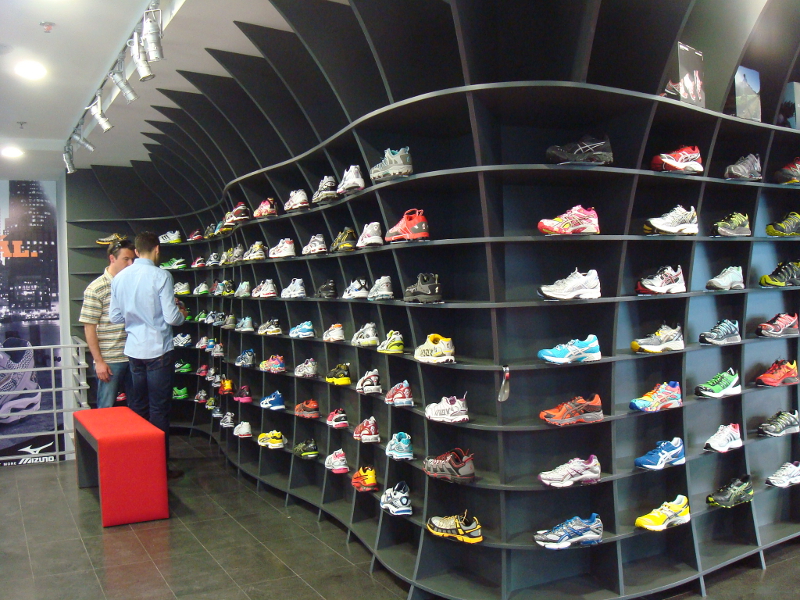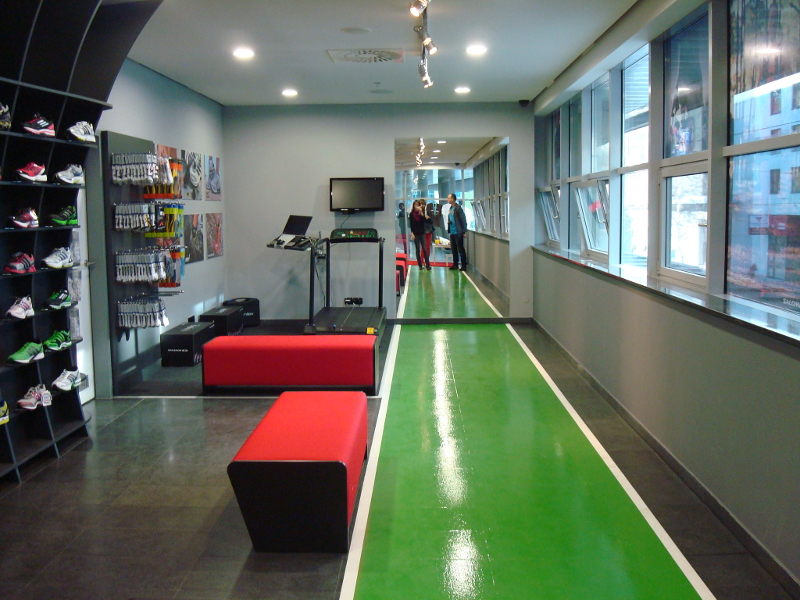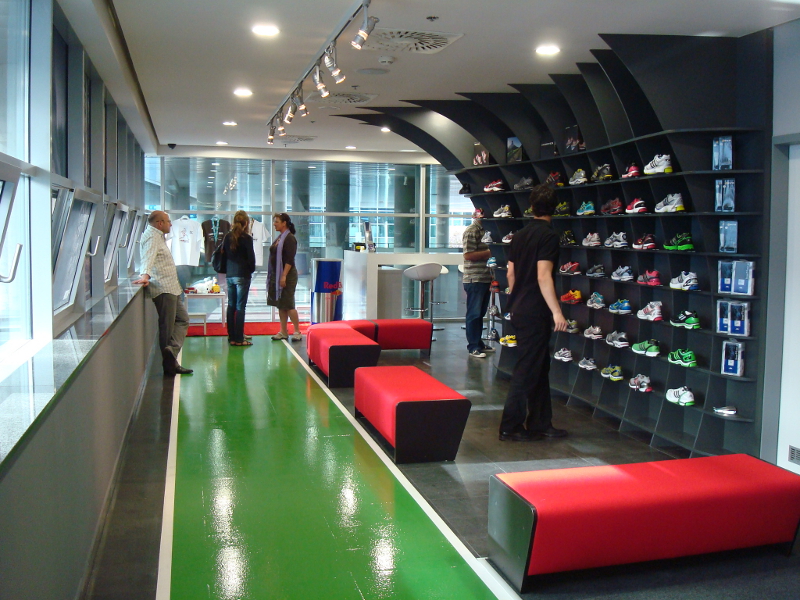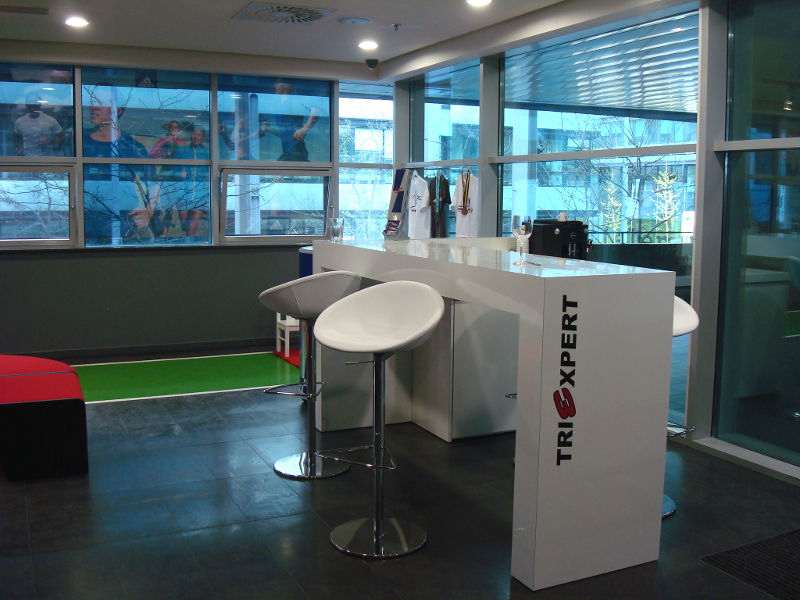 Shop for outdoor runners - TriExpert Brno
2010 Brno, Czech republic

Design for shops selling running shoes, clothes and accessories in Brno-centre and Prague - Anděl, Flora. Concept of multibrand stores aimed at outdoor running. Brand design, interiors of the shops, graphics.

Dvorská, Cihlářová, Strejček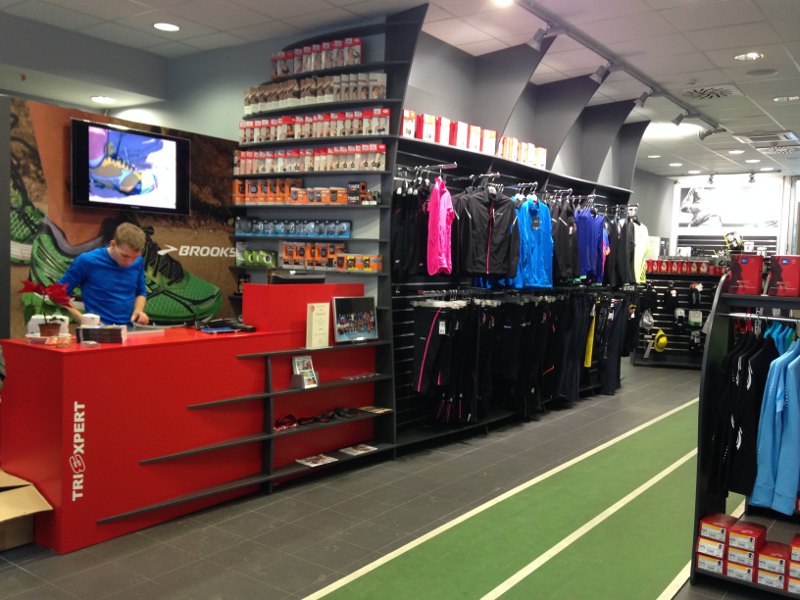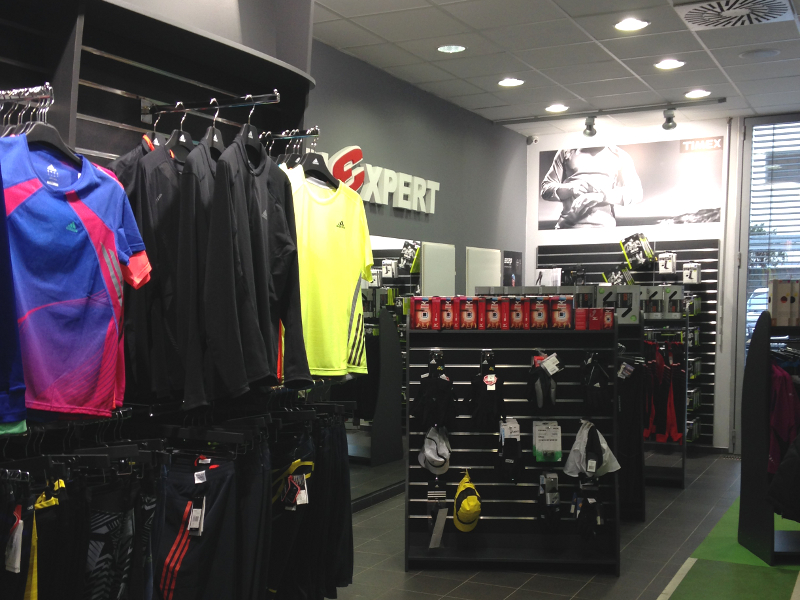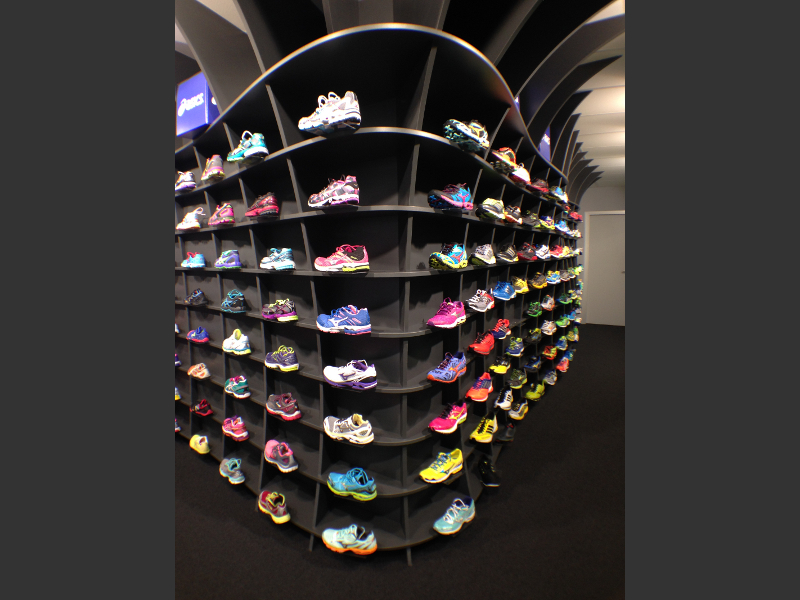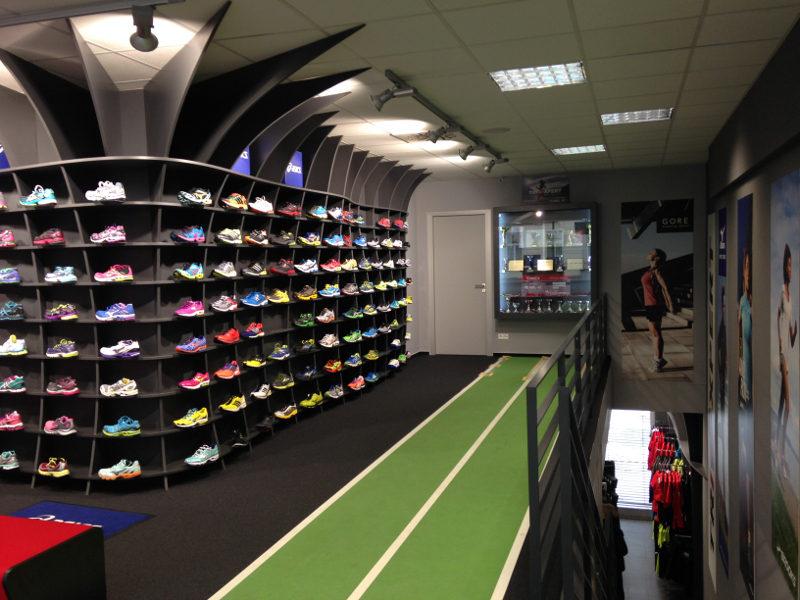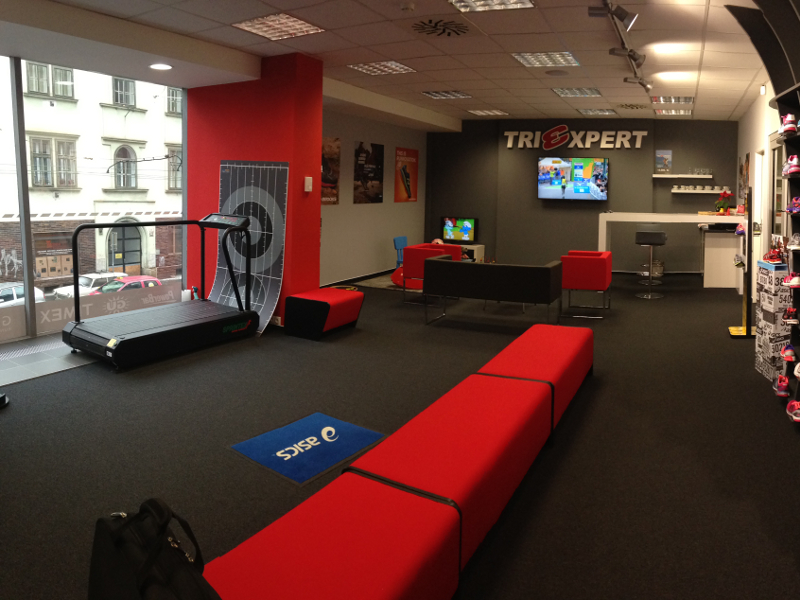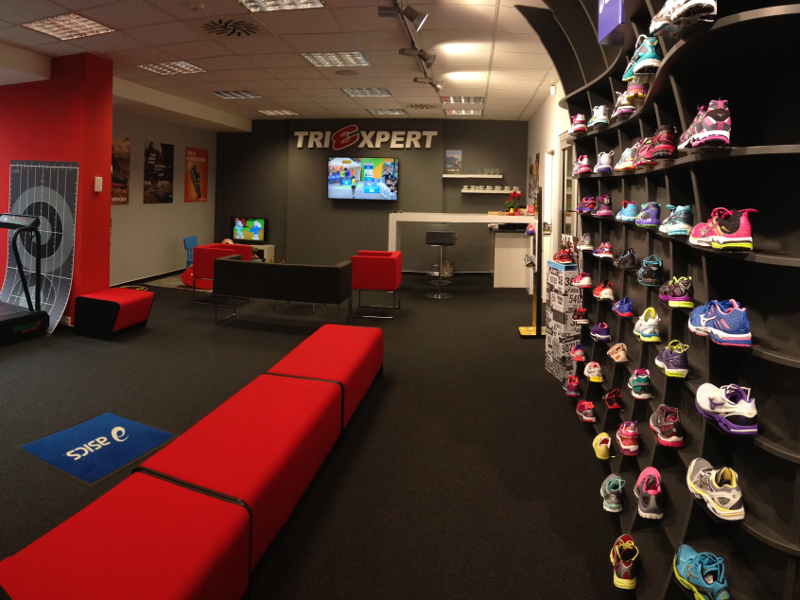 Offices MILT - Prague, Brno, Bratislava
2009-2011 Prague, Brno - Czech republic, Bratislava - Slovak republic

Offices for the company providing metal structure partitions in Prague, Brno and Bratislava, total 500 m2. Brand design and presentation of products, complete interior.

Dvorská, Cihlářová, Veselá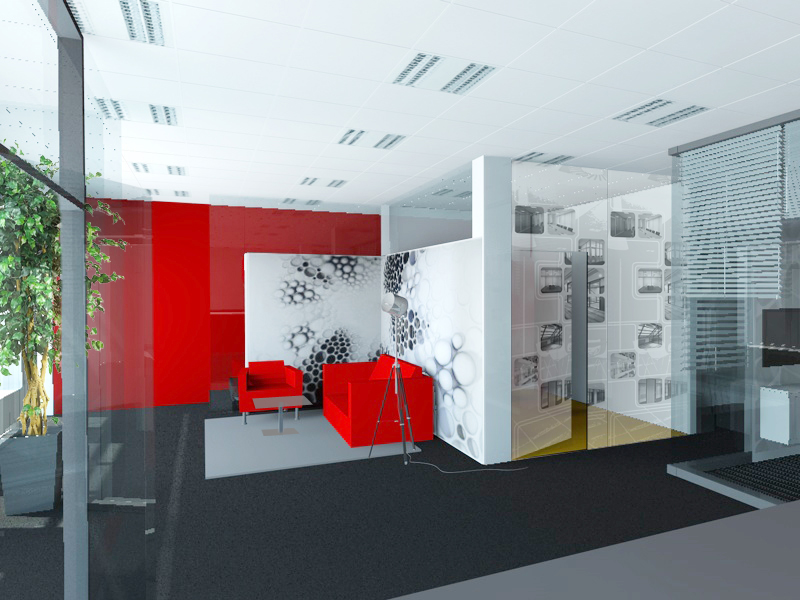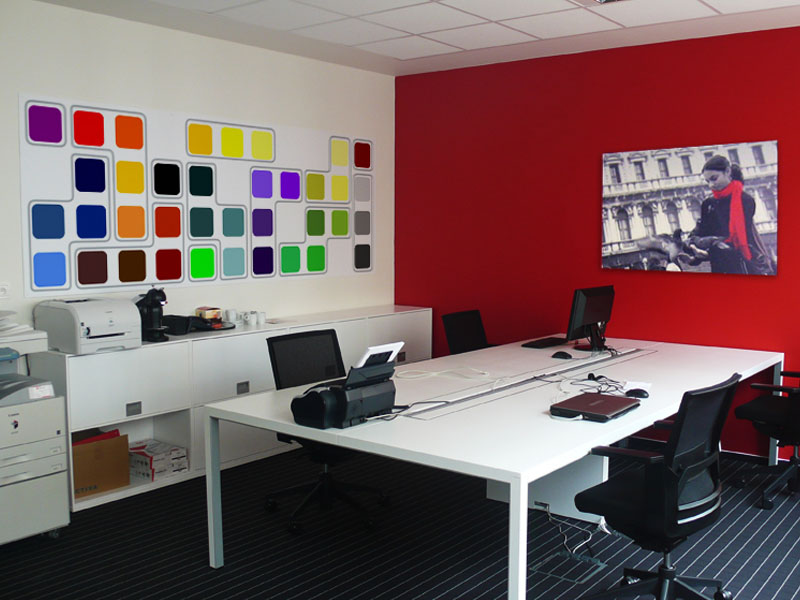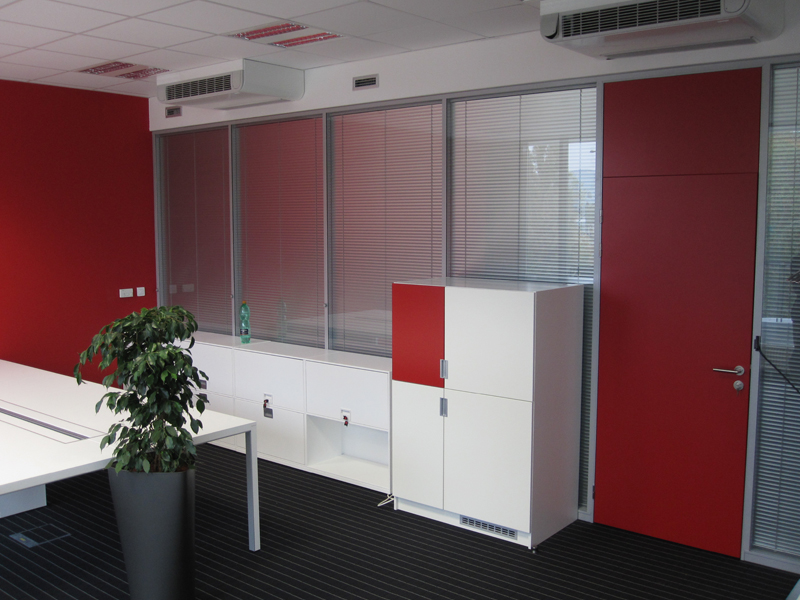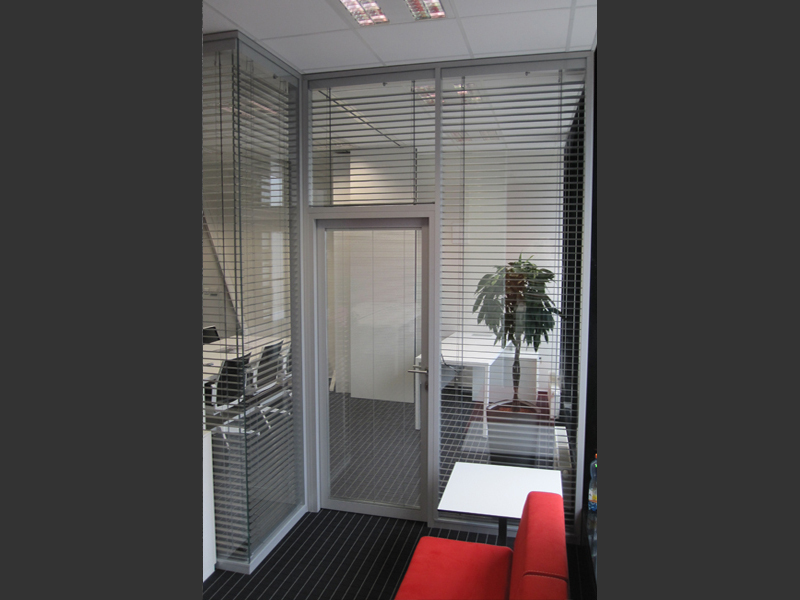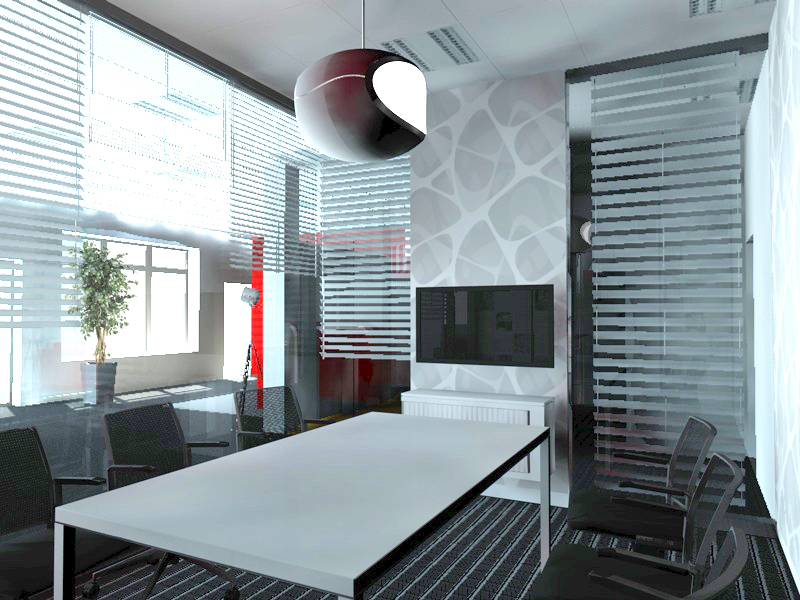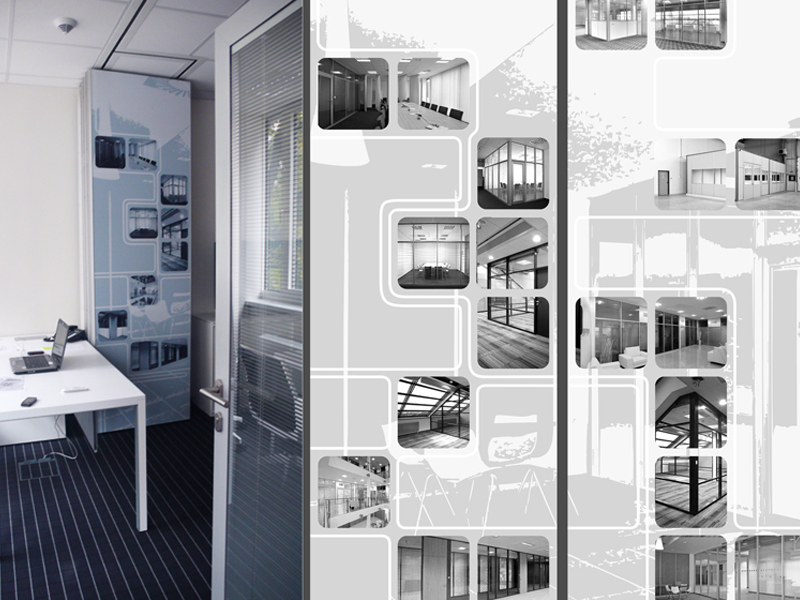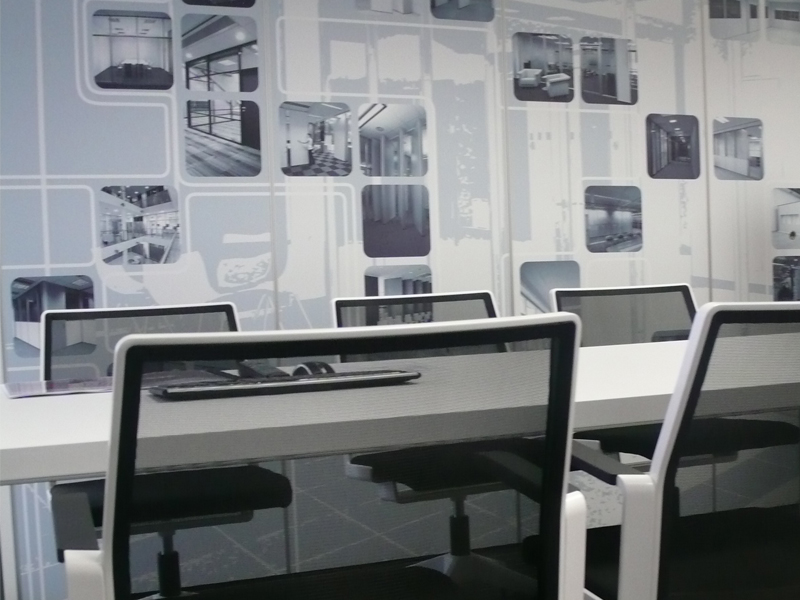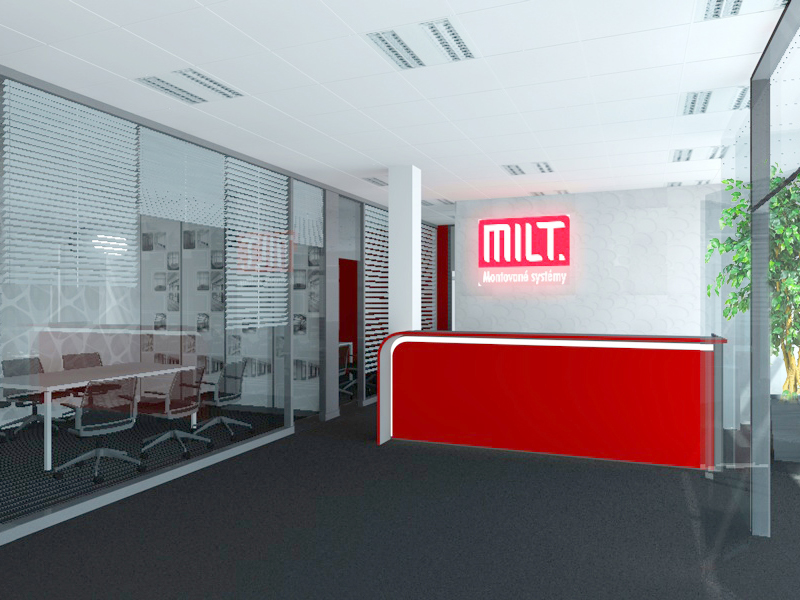 Butique Beata Rajska
2005 Prague, Czech republic

Interior design of the boutique of women clothes, form and color design, light design, interior elements.

Dvorská